MARK, channeled by Jonette
Your quantum guide to help you expand and integrate into the higher dimensions.
"We are building the major circuitry of multidimensional perception"
~ MARK, channeled by Jonette ~
About MARK - Your Guide to the Higher Dimensions
Join MARK as your cosmic travel guide, training you to understand and experience Quantum Consciousness at a level that is both deeply personal and profound. Since 1989 Jonette has channeled MARK, an extraordinary non-physical teacher who leads you to easily experience the vastness of which you are capable.
Jonette and MARK are truly on the cutting edge of consciousness exploration. MARK teaches by taking you to extraordinary states of grounded expansion, then explaining where you've been. Most journeys are beyond words, re-wiring you to be aware of vast dimensions outside of the ordinary. You can find and maintain these higher states of awareness enabling you to break free of the limitations of your past programs and habits. The states of expanded consciousness are fully grounded in your experience. Your personal energetic field gets continually updated so that these potentials are sustainably integrated into your very being. You know a shift has taken place because you experience it!
After such experiences, you are not the same person and cannot be.
Courses for the Advanced Soul
MARK sets up a complex energy formation encompassing each person - this allows all of us to travel together no matter when or how they listen.  Jonette holds the energy to stabilize the group and create the space for a multi-dimensional experience.
"We feel that the best thing for you to know right now is the unlimited nature of your spirit or soul; that you are not limited by physical existence, personalities or your history. You can each as individuals operate in very multi-faceted dimensions beyond understanding. We want you to begin to believe in miracles, magic, the impossible, the unbelievable, the not-understandable, the improbable. We want mankind as much as possible to break through any barriers of thought."  ~ MARK
Experience 'MARK'
We have several classes in video and audio format that you can watch or listen to for free!
Each "Course" is 8 classes and a "Series" is 3 Courses on the same theme of multi-dimensional consciousness. Begin with whichever series you feel drawn to, but listen to the courses and classes in order.
"The field of human awakening is so strong that it now supports multidimensional healing of Mind, Body, and Spirit that was never possible before."
Jonette channels MARK to bring our focus back to healing our singular self from the vantage point of our quantum wholeness. Our human foundation is filled with toxicity, patterns, and programs from a matrix that doesn't support the magnificence of unfettered creation. He'll work with us at the personal and subconscious level to align our human hardware and software with the vast consciousness that we know is our destiny.
This year's workshop is about Being Your Greatest Self. Jonette channels MARK in this experiential class to bring you immediate extraordinary spiritual breakthroughs.
"You Beyond You: A wake-up call for everything that you are"
Live in Nijmegen, the Netherlands or Remotely via Zoom
Blast into your next higher orbit of personal growth. Open to quantum spaces for insights, healing, and access to your own power and grace. This is a transmutation of everything that has come before."
The Intensive will be EXPERIENTIAL! Through channeled meditations from MARK, and activations from 'Grandmother' Jonette you are taken to the highest dimensions of yourself. The transformation comes from your own knowing
 I can really feel in every little cell and atom that we are so much more than a small human, that my humanness is this beautiful vessel for my true essence and that this is no longer just a concept in the head. These are really changes, because I have no longer any attachments to any of these disturbing emotions or feelings or aspects that can make life really difficult.  The emotions simply vanished - just like that. I LOVE that!  Birgit from Denmark
Brigit
Denmark
I am aware of the changes in me after the class. It seems as if being victim in any situation just does not work. These spaces/frequencies of consciousness refuses to go with old structures. I sometimes worry, but I trust that "aligning with the universe in total trust" to the new reality," as Mark said and he will show me how I flow on into next moment of creation.  That is transforming me!!!  Thank you!!!!   
Berit
Finland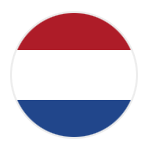 The Mark meditations help a lot, and I love listening to them, and do a lot of repeating them! It is such a blessing in my life! 
Henriette
The Netherlands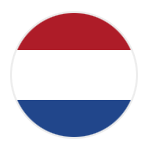 The Mark class brings me so much knowledge about where we are today and healing for each other but also for the world.  The words of Mark and the White Eagle give me comfort and strength.
Wendy
The Netherlands